Unchurched Hymns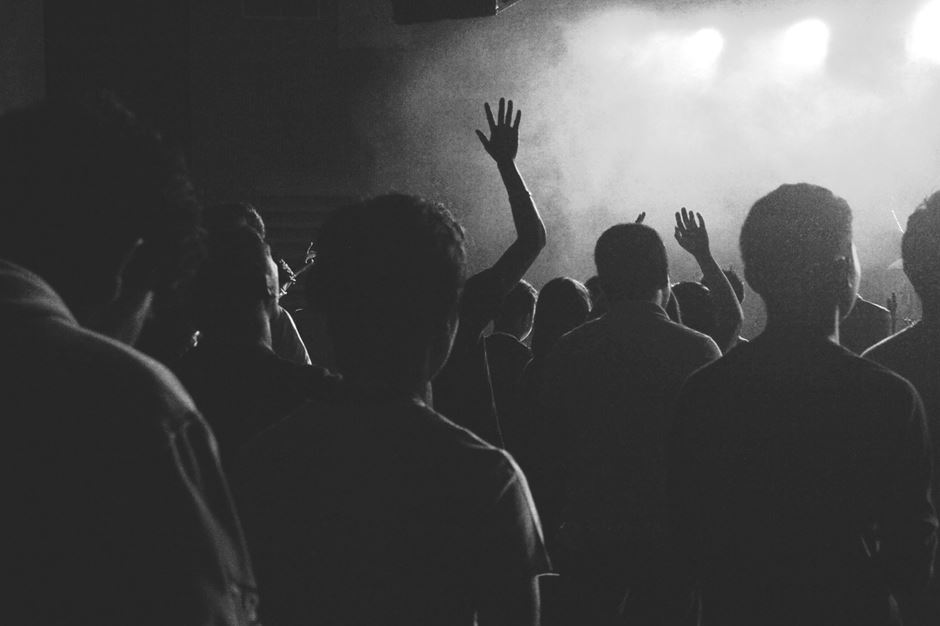 Finding faith, doubt and honesty in secular music
As a homeschooled Southern Baptist missionary kid, it's no surprise I grew up listening to the likes of Casting Crowns and Amy Grant. The only "secular" album I remember stacked in our unsteady wire CD tower was my dad's copy of Jack Johnson's Brushfire Fairytales.
My own iPod shuffle consisted almost exclusively of Sara Groves albums — until the day my more musically adventurous brother introduced me to a band he'd recently discovered. I was instantly hooked, and Phoenix quickly became my gateway drug to the world of indie music.
This "non-Christian" music had a richness and a level of creativity I had never encountered before. It was weird — I remember being flabbergasted the first time I listened to Passion Pit's "Sleepyhead" — but it was unquestionably unique and undeniably FUN.
The more I listened, the more I paid attention to the lyrics, too. Not all of it was sinful and selfish like the middle school me would have judged. Instead, I found a refreshing honesty in these artists as they explored complex ideas and clung to hesitant truths in their music.
Roll Away Your Stone — Mumford & Sons
'Cause you told me that I would find a hole
Within the fragile substance of my soul
And I have filled this void with things unreal
And all the while my character it steals
Darkness is a harsh term don't you think?
And yet it dominates the things I see
It seems that all my bridges have been burnt
But you say that's exactly how this grace thing works.
It's not the long walk home that will change this heart
But the welcome I receive with every start
My obsession grew throughout college. Simultaneously, my patience with Christian music began to wear thin. Four years at a private university in small-town Texas did a lot to grow my faith, but eventually the clichés of Christianity started to rub me the wrong way as well.
My main complaint was the deep cultural disconnect between the church and the rest of the world. We simply weren't asking the same questions. In fact, the church seemed more interested in giving easy answers. And that wasn't enough for me.
As I started to question the traditional Christianity I grew up with and reevaluate the way I was supposed to live out my faith in the 21st century, Christian music began to lose its relevance for me. Sunday morning worship became a struggle as I fought to connect with God instead of spending the service critiquing the ambiguous metaphors of rain and fire, or yet another frankly disturbing reference to being "washed in the blood of the Lamb." I tried to value the sincerity behind the "Christianese," but eventually I stopped listening altogether.
Unbelievers — Vampire Weekend
If I'm born again I know that the world will disagree
Want a little grace but who's going to say a little grace for me?
We know the fire awaits unbelievers
All of the sinners the same
Girl you and I will die unbelievers bound to the tracks of the train
I'm not excited but should I be?
Is this the fate that half of the world has planned for me?
I know I love you and you love the sea
But what holy water contains a little drop, little drop for me?
That's when I moved to Austin, the self-proclaimed live music capital of the world. I had never attended concerts before, but they immediately became some of my most treasured and sought-after experiences.
Something about it brought me alive: packing into a small room with talented artists, shoulder-to-shoulder with fellow music lovers, creating an intimate space that would never be repeated in quite the same way. I was forced to be fully present, soaking up sensations and sound waves and the way the viola player performed like his life depended on it.
I committed to a church in Austin, small enough that it felt like a family. And I thrived there, but I couldn't help but wonder if there was something wrong with me that I felt more moved by a concert above a bar on Dirty Sixth than by our sincere little worship service at an elementary school.
Somehow, those were the moments I felt closest to God. I've always responded most readily to God through creativity, and the sacred space of live music unearthed emotions in me that I could only identify as spiritual.
Maybe I was just addicted to the way it made me feel. But no — every time I watched these artists play, I could see the purity of their performance. I could sense them reaching out for something much bigger than themselves, something wordless and beautiful. And all I could imagine was God smiling as they joyfully lived out exactly who they were created to be. Maybe they didn't have all the answers, but at least they were asking the right questions.
Too Far Gone — Sir Sly
They always preached it was black and white
So how come somewhere in the middle feels right
Are we too far gone?
Can we ever be too far gone?
Am I arrogant, should I not assume
That the answer's mine, it can't belong to you
Am I too far gone?
Can I ever be too far gone
For you to save me, save me
How couldn't you see that I was crazy?
Can we start from the beginning now?
It feels like I'm really living now
More than anything, I think what I responded to was the raw authenticity of these musicians. Maybe religious music shouldn't be so much about being Christian as it should be about being human. If we are truly trying to revive the natural relationship between God and mankind, shouldn't we feel freedom in his presence rather than the restrictions of dogma?
As Christians engaging in secular music, it's so much more than just taking the time to listen to the questions the world is asking. Maybe — as fellow human beings struggling to comprehend a breathtaking yet mysterious God — we should be asking the very same questions.