Nesting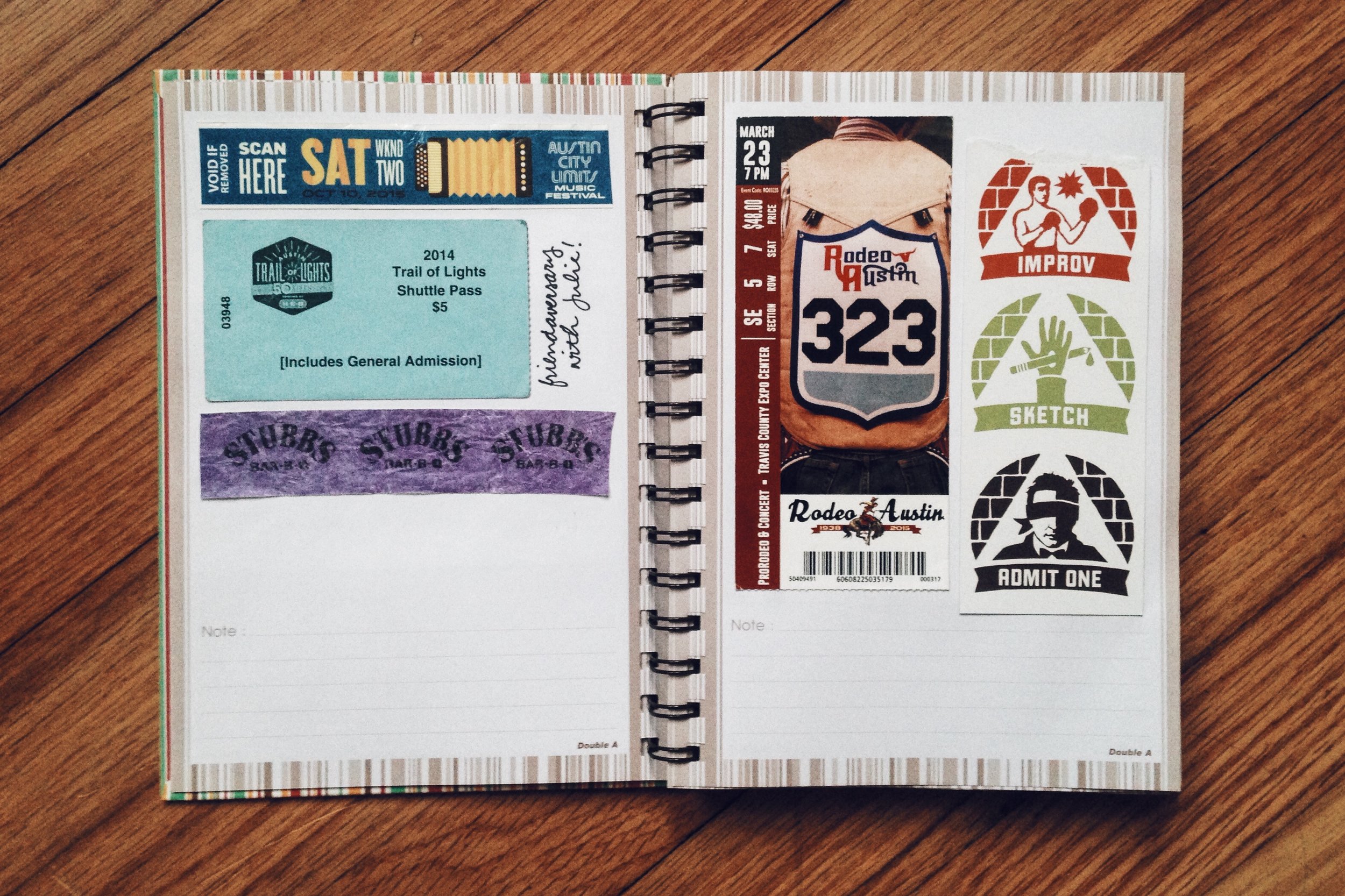 I've had three roommates in a year and I'm about to get a fourth. The turnover has been frustrating as I work so hard to build a home here in Austin. So after coming back to a shower curtain-less bathroom one too many times, I finally bought my own. Funny how a single purchase can help me feel more settled.
I'm slowly beautifying my tiny duplex - adding new yard sale furniture finds, filling up space on the walls, clearing off my bookshelf to make a poor man's standing desk, finding creative ways to let in more natural light.
A friend of mine shared an article on minimalism, so it's inspired me to downsize, too. Goodwill donations are packed into the back of my car, freeing up one of my trunks to store the old, shedding Christmas tree previously taking up precious floor space in an eyesore cardboard box.
I went through my stash of cards and programs and newspaper clippings and save-the-dates, time and space granting me a new perspective on what's truly memorable. I glued ticket stubs and concert wristbands into an unused notebook, knowing full well I'll never get around to scrapbooking again.
I even organized my digital files, uploading and archiving and converting and backing up. Uncovering old ideas with some promise and tucking away middle school essays for a future chuckle.
As I wait for a new surge of creative energy, I'm glad I took the time to clear my space and de-clutter my mind. My nest is ready for the next idea to hatch.